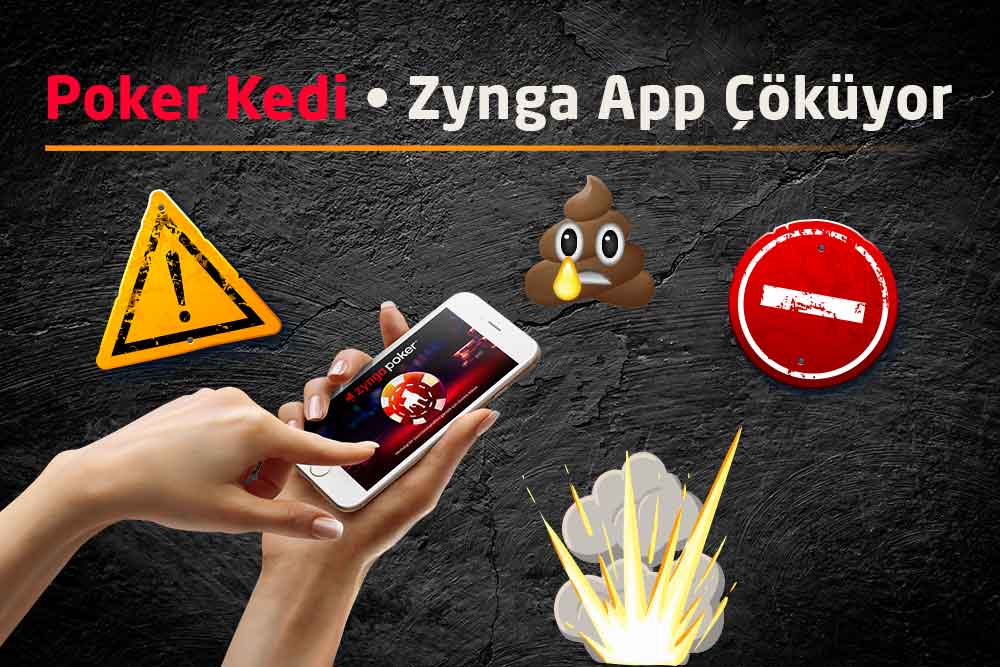 Zynga Poker Application Fails
One of the Texas Holdem Poker genres, Zynga Poker creates a great environment for you to play poker. You can play the game at any time by downloading the game application to your phone, not just from the computer. With Zynga App, you can play poker easily. You can find this easy-to-use application on Google Play Store and App Store applications.
With Zynga Poker's phone app, you can buy poker chips, register your credit card information, and see your payment history. With the Zynga Poker mobile app, which offers many details, you can easily handle all your transactions. If you have registered your credit card information without noticing it, you can easily delete it. With the Google Wallet app, it's possible to delete your credit card information. Once you're signed in to Google Wallet, you'll need to click on the category - Payment Methods - on the left side of the page. This category displays all credit cards to which your Google account has been added. You can remove your credit card information here with the "Remove" option. It will be healthier to make your payments without registering your credit card via Zynga Poker application.
Zynga App crashes are rare events. Crash can occur more frequently depending on the phone model and the version of the application. While downloading the application to your phone and then trying to log in to the application, when you want to create a new account or install Zynga application, you may encounter a crash and you may not be able to play. In these cases, there are a few steps you need to take in your app on your Android or iOS phones.
- For the iOS operating system users:
First, you can restart Zynga Poker by forcefully closing it on phones with iOS operating system. If this does not work, you can remove Zynga Poker from your phone and download the latest version to your phone. When you do one of these two ways, you will probably be able to use the application without any problems.
- For the Android operating system users:
There are 3 methods you can apply to devices with Android operating system. The first one is clearing the cache of the Zynga Poker application. To clear the cache, open Android settings, click the App Manager tab, select the Zynga Poker app from the Downloads category, and clear the cache and data of the app by touching the clear cache and data. The second is to close forcefully and restart the Zynga Poker application. The third is to remove the Zynga Poker application. After you remove the application from the phone, you need to reinstall it with the latest version. If you do one of these three things, your Zynga Poker application will work seamlessly.
If you are having trouble opening the Zynga Poker Android app or downloading apps from the App Store, you can try out the methods described above.
On our Zynga Poker chip sales site, you can buy chips at affordable prices. You can see much more advantageous chip prices on our site than other chip sales platforms. With Poker Kedi, the address for secure chip purchases, you can easily buy chips. Via our Skype address and phone number, you can ask our sales representatives questions you have in mind. Our sales representatives are there to assist you during the Chip purchase process. When you initiate your Zynga Poker Chip purchase, you are contacted by the phone number or email address that you have provided. So, you will be buying a Zynga Poker Chip with a secure shopping.
To take advantage of the privileges we offer you, you can buy chips from our site and enjoy playing Zynga Poker. Before you buy Zynga Poker Chips, you can ask us questions in your mind, and you can learn the chip buying process in detail.