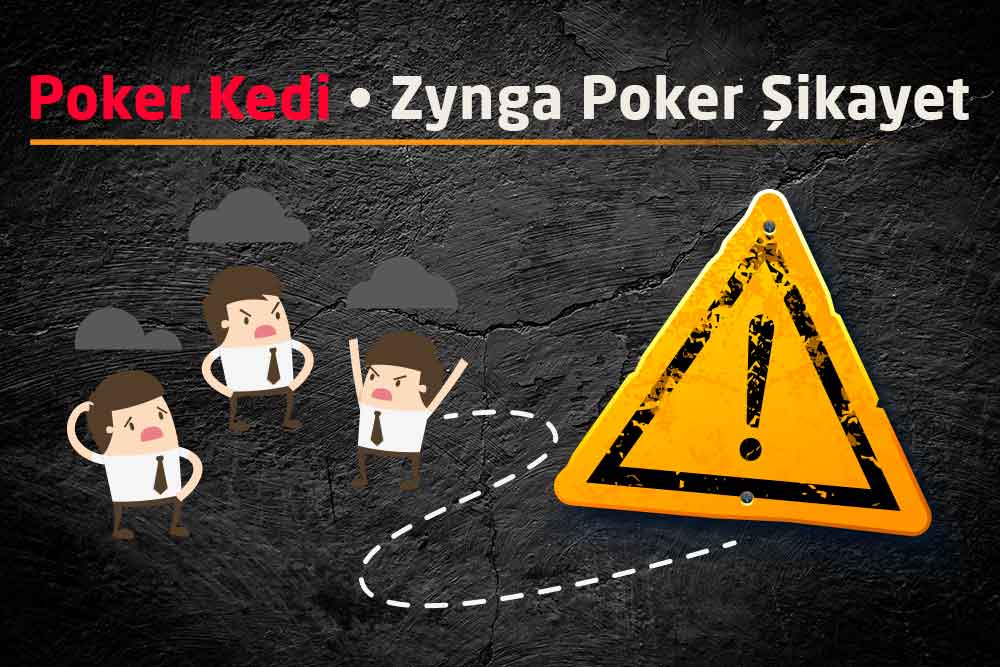 Reporting a Cheating and Flaming User.
Poker is a card game played very widely in all over the world and in our country, by almost every age and every kind of people, for sometimes having fun, sometimes winning, and sometimes for both. Interested or not, many people know about poker or actively play it. Especially in the series and in the movies, poker is depicted as changing the lives of many people, making them very happy and rich, or dragging them to a bad end, and thus it has become the topic of many scenarios. On many sites to be found on the Internet, ideas about how to play poker and how it is played may be beneficial, as presented both in written and visual forms. In addition, poker players can play poker at any time or place, on the poker game sites on the internet, and this can make their time more enjoyable.
Zynga Poker
One of the most popular poker game sites in the world and our country for a long time is undoubtedly the Zynga Poker game site. Zynga Poker is a very popular and most played game site where almost every poker player has played poker at least a few times. Although you get both praise and complaints when you enter into user comments, Zynga Poker is a gaming site with many regular customers. If reading the user comments is not enough for you, and you absolutely have to try it, a few hands-on poker with free chips and small amounts will give you enough information about Zynga Poker Game. Expressing that it is providing a safe and fast service, Zynga Poker, additionally, has a license from world-famous Gaming Laboratories International, an independent test, review and certification laboratory. Despite all these features in Zynga poker game, users are expressing that they have too many problems. Some users say that their accounts have been banned for no reason. Some users say Zynga Poker Chips in their accounts are missing or decreasing. The biggest problem is that it is very difficult to find an answerer at Zynga Poker where you can pass your complaint to.
Zynga Poker Web and Mobile Complaints
If you notice other players cheating and want to report this to Zynga Poker Authorities, you can do so by right clicking on the user that you want to report and then on REPORT USER (REPORT ABUSE). By using the report buttons that appear when you click on the profile picture of the user on the game screen, you can make an abuse report and ask for a review. While playing Zynga Poker, it is possible to report abuse in the same way on both your computer and mobile apps. While reporting Zynga Poker profiles on the web application, you should first open the profile and click on "Report Abuse" which is on the bottom-right. The complaints are transmitted by selecting the appropriate category, and in the explanation part, the purpose and how the abusive behavior is done is explained, and "Notify" is selected and the complaint is notified to the authorities. If the poker players will inform Zynga Poker officials of the abuse they have seen via their mobile device, they can complete the security complaint by following the same path again and by typing in the description of what the complaint is.
Zynga Poker Complaint Line
If your complaints are not about a user, but about Zynga Poker itself, things are not that easy. You can report all your wishes and complaints about Zynga Poker by contacting the Zynga Poker Complaint Line. But Zynga's company policy is to send out ready-made messages, rather than trying to solve them quickly. Still, you can forward your complaint from Zynga Support Page to try your luck. Your complaints will be returned within 48 hours in English. Unfortunately, a Live Zynga Poker Complaint Line is not available for Turkey.
Zynga Poker Complaint
Although there is no Live Support Service, the Zynga Poker game site, which has a better network than many poker game sites, also accepts requests from the Support Page as mentioned above for requests and complaints. So, to whom will you submit your complaint if you have any problems after you have purchased Poker Chips from Poker Kedi? Although we are solely responsible for conducting Chip Sales operations, we will be guiding you through by listening to all your other complaints and requests.