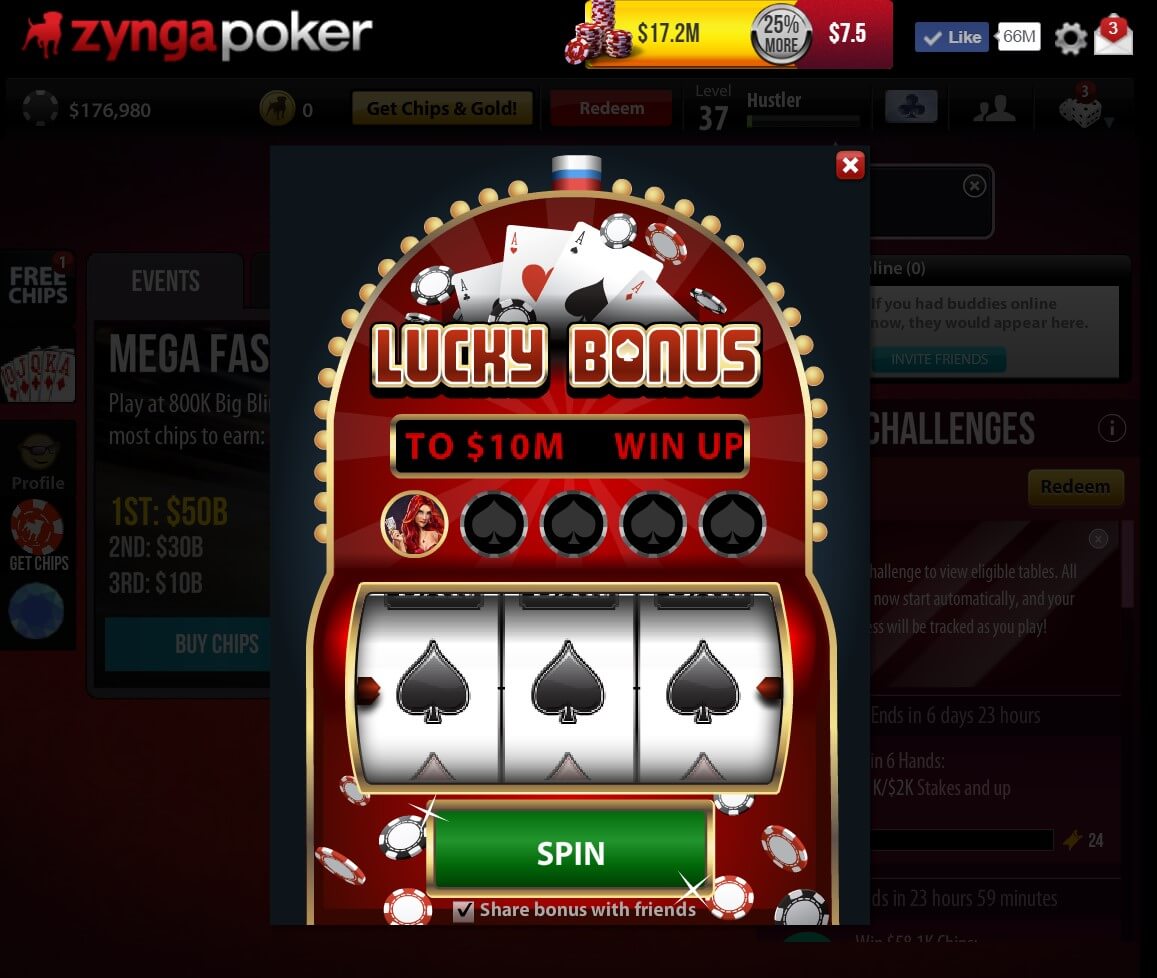 Can I find Zynga Poker Chips for free?
There are many Zynga Poker players who want to get chips for free instead of buying Zynga Poker chips. However, it is always useful to know the fact that cheap meat is not always healthy in some cases. Aside from the Internet world, the real world does not give anything to anyone for free. You can be sure 100% that this kind of people approaching you with free slogan are fraudsters. Zynga Poker players should absolutely not rely on ads of free chips or cheats including those shown on the Internet. If you enter such sites, it may cause unwanted software to be installed on your computer.
Having programs on your computer, which will violate your personal data security, puts not only your Zynga Poker account but also all information on your computer at risk. The losses that will arise as a result of these risks will be much more than chips that you think you will win. The only aim of such programs is to steal accounts by drawing the attention of the players. The malicious people who sell Zynga Poker chips in the accounts that are stolen are trying to make money in this way. Such malicious people can cause you to suffer much higher damage in the long run by getting your credit card information and mail passwords, not just your Zynga Poker accounts. To avoid such situations, it is best to avoid fraudsters trying to get your attention with the free slogans. However, when you download the programs that these kinds of people point out to you, you should immediately change your passwords from a different computer and check your computer with security precautions.
Once you There are ways to get free Zynga Poker chips which will not put players at risk. Although Zynga is selling in-game products, there are solutions for users who have not made those sales. It is possible to have free chips in certain quantities with the bonuses provided by Zynga who want to get away from being a pay-to-win game. By using a variety of features in the Zynga Poker game, you can get free chips. Spinning, sending gifts to your friends and playing games like hi-low are amoung the reliable methods to gain free chips, which are accepted by the game. You can also earn reward chips by joining Zynga Poker tournaments. You can collect bonus chips by opening the achievements in the "Achievement" section found in the game. By collecting the bonuses in the Zynga Poker game twice, you can get more free Zynga Poker chips. You must first collect all the bonuses by opening Zynga Poker on your computer via a web browser. Once you have collected all the bonuses, you can re-enter the game again through the mobile application and collect other bonuses. When you regularly collect all your bonuses through both the mobile application and the web browser, it is possible to get Zynga Poker chips around 1m in 2-3 days. Another reliable way to get free chips outside of in-game bonuses is to follow the Zynga Poker chip campaigns made by Pokerkedi.com. You can earn bonus chip money with campaigns made periodically.
Apart from that, you can follow the campaigns on Pokerkedi to win free chips. When you place an order on our site, your current campaign information will be sent as an e-mail to your e-mail address and a text message to your mobile phone. You can place order on our site immediately, check our current Zynga Poker chip prices, or get information about our system from our customer representatives. Contact Pokerkedi.com's expert customer representatives immediately to ensure that your gameplay continues to be reliable and unbroken with the most current and affordable poker chip prices.
Click now in order to place Zynga Poker Chip Order, Buy Chips