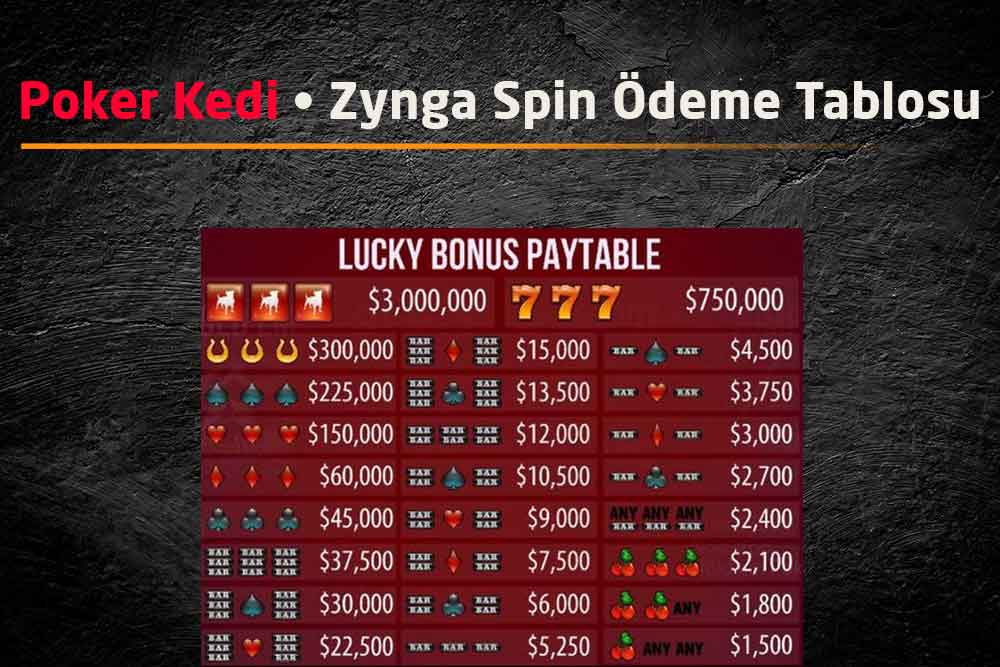 How many Zynga Poker Chips I can make by spinning?
You can earn free chips every day with the Spin Slot, which allows you to win free chips in Zynga Poker Game. If you open Zynga Poker Game on the web, you will see the Slot Machine, which you can rotate three times a day. With this machine, you will run the slot three times for free, and each time you will win chips according to the results on the payment table.
The Slot Machine on the web also offers you the chance to play Mega Slot for 25 gold. If you have never bought gold before, you cannot run this mega slot with 5 gold in your account at the beginning. You can check out our other article on what should be done to win free Gold.
The slot found in Zynga Mobile App may look a bit more advantageous. Once you have gained the results of the slot you have turned three times on the web, you can run the mobile Zynga spin slot machine this time by opening the mobile application, and you can win six or seven free chips during the day.
Another advantage of the slot in Zynga Mobile Apps is that it gives you the chance to use the paid slot machine with the five golds that Zynga gives you at the beginning. The slot machine you use with gold will give you more Zynga poker chips than a free slot machine.
Zynga Poker Slot machines have small markers on their corners showing the payout table. When you press these small buttons, you will find out how many free chips you will get in the slot as a result of the following icons. If you follow the slots periodically every day, it is possible to win Zynga poker chips up to 1M per day. But this process can be a bit tiring.
If you want to learn about the advantages of winning free chips other than Zynga Poker Slot, you can check out our other articles. But if you do not want to waste time collecting these little amount of free chips, visit our Chip Sales page now and place an order!